Concerto Playoff Concert Judges 2022
Dr. Quinton Morris, Seattle University
Dr. Quinton Morris enjoys a multifaceted career as a concert violinist, educator, entrepreneur, radio host and filmmaker. He has performed solo concertos, recitals and presented masterclasses and lectures at some of the world's most respected venues, including the Seattle Symphony, Carnegie Hall (New York), TEDxSeattle, Seattle Art Museum, Roberts Project Art Museum (Los Angeles), the Sydney Opera House (Australia), the Louvre Museum (Paris), National Normal Taiwan University (Taiwan), Dong-eui University (Korea), the American String Teachers Association National Conference, the University of Paris, Monash University (Australia) and Tumaini University (Tanzania), among many others.
He has received numerous awards for his artistic and community service including the Distinguished and Audience Favorite Awards at the Ibla International Competition, the Washington State Governor's Arts Award, the Seattle Mayor's Arts Award, Puget Sound Business Journal's 40 Under 40 Award and Hall of Fame Alumni Award from Renton High School. As a filmmaker, he has received the top prize first place at the European Independent Film Awards (Paris), the Bronze Award at the Global Music Awards in Los Angeles and high honors at the New York Film Awards.
Dr. Morris founded Key to Change in 2017 with the goal of providing underserved youth and students of color living in South King County with opportunities to take violin and viola lessons. Since the inception of Key to Change, hundreds of students have had an opportunity to take music lessons, participate in numerous musical outreach activities and learn in a diverse and inclusive environment. At the beginning of the global pandemic, Dr. Morris led a successful pivot from in-person to online lessons resulting in the string studio's student enrollment quadrupling and retaining over 90% of students who enrolled in the program.
Dr. Morris is an Associate Professor of Violin at Seattle University, where he is the first tenured music professor in over 40 years. He is the second living Black violinist in United States history to receive tenure and promotion at the university level. He is also the Artist-Scholar in Residence at Classical King FM 98.1, where he hosts the radio and video show Unmute The Voices. He is also the former co-chair of the Seattle Arts Commission.
A native of Renton, Washington, Dr. Morris holds a Bachelor of Music degree from the University of North Carolina School of the Arts; a Master of Music degree from the Boston Conservatory; and a Doctor of Musical Arts degree from the University of Texas at Austin. He is currently finishing a graduate diploma in business at the Harvard Extension School. In his spare time, he enjoys watching football, spending time with his family, traveling, wine tasting and collecting toy red cars.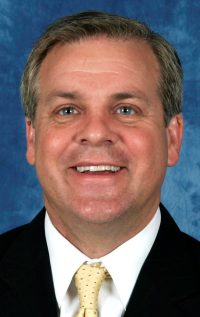 Dr. Will Simpson is a pianist who has performed and taught in several states across the US.  He has taught piano at all levels from beginners through college and has been an instructor of piano at Ball State University in Indiana, Manchester College in Indiana, and Taylor University in Indiana. He currently performs chamber music locally in the Seattle area and is part of the Emmaus Trio.  Dr. Simpson has degrees in piano performance from the University of Louisville in Kentucky, Butler University in Indiana, and a Doctorate from Ball State University in Indiana. He has performed concertos with several orchestras and was the featured pianist in the PBS productions of the "The Life of Young Mozart" and "The Life of Mozart".  Simpson is the Director of Music Ministries and organist at Saint Andrew's Lutheran Church in Bellevue, Washington.
Dr. Donna Shin, University of Washington School of Music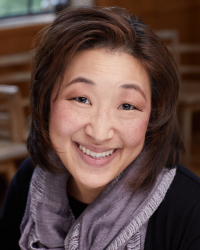 Flutist Donna Shin has been praised for her beautifully-spun phrases, seductive sound, sterling technique, and charismatic exchanges with the audience. Described as "dazzling" by the 
Boston Globe
, Shin has built an enviable reputation as a versatile performer of solo, chamber, orchestra, jazz and ancient Asian repertoire. Performing in concert halls throughout the Americas, Europe and Asia, she is admired for her adventurous programming and expressive flair.
Devoted to the role of artist-teacher, she is the flute professor at the University of Washington School of Music after holding faculty posts at the University of South Carolina School of Music and Oklahoma State University. She frequently appears as artist-performer and master class clinician at universities and flute clubs throughout the world, modeling the artist-teacher path for young flutists.
Shin has been featured in solo performances with the North Korean National Symphony Orchestra, People's Liberation Army Band of China, Seattle Symphony Orchestra, Eastman Philharmonia, New England Conservatory Wind Ensemble, University of South Carolina Wind Ensemble, Oklahoma State University Wind Ensemble, and University of Washington Wind Ensemble. In 2010, Shin premiered D. J. Sparr's Precious Metal: Concerto for Flute and Winds in Seattle and cities throughout Japan and China. She recently premiered Hilary Tann's Shoji, a work for flute and oboe, at the University of Texas at Austin, D. J. Sparr's Fantasia for Flute and Electronics: Sugarhouse at the Third Practice Electroacoustic Music Festival at the University of Richmond, and performed Gabriela Frank's Illapa: Tone Poem for flute and orchestra with the Seattle Symphony Orchestra.
Shin performed for two seasons as principal flute with the Heidelberg Schlossfestspiele Orchester in Germany. In Boston, she performed with the Boston Philharmonic Orchestra, the New Bedford Symphony, and the Isabella Stewart Gardner Chamber Orchestras. She has also performed with the South Carolina Philharmonic, Tulsa Symphony Orchestra, New World Symphony, Tulsa Signature Symphony, Lake Placid Sinfonietta, Tanglewood Music Center, National Repertory Orchestra, Aspen Music Festival, National Orchestral Institute, and Norfolk Chamber Music Festival.
Shin has won prizes in competitions held by the National Flute Association, April Spring Friendship Arts Festival in North Korea, Performers of Connecticut, James Pappoutsakis Society, and Seattle Flute Society, to name a few. As a founding member of Paragon Winds woodwind quintet, she was awarded fellowships from the New England Conservatory and Yale University's Norfolk Chamber Music Festival, and won the Grand Prize at the Coleman National Chamber Ensemble Competition in Pasadena, California.
Committed to developing young artists and reaching out to audiences, Shin has introduced new music programs to a variety of communities, ranging from rural Oklahoma to communist North Korea to castle communities in northern Italy. Recent international concert tours include: Brazil, China, Japan, and Uzbekistan.
Shin earned degrees with the highest honors from the Interlochen Arts Academy, Eastman School of Music and the New England Conservatory, including the esteemed Performer's Certificate at the Eastman School. As instructor of chamber music and flute at the University of Rochester and the Eastman School of Music, she was awarded the "Eastman School of Music Excellence in Teaching" prize. During her doctoral studies at Eastman, she became the first woodwind player in the school's history to be nominated for the highly coveted Artist's Certificate.
During the summer months, Shin performs as artist-teacher at the Bay View Music Festival in Michigan, ARIA International Summer Academy in Massachusetts, and Snowater Flute Festival in Washington. Her previous summer activities have included leadership of study abroad performance courses throughout the Veneto region of northern Italy and Young Artist Competition Coordinator for the National Flute Association.