Attire – Performers are encouraged to wear appropriate attire for their performances. Please avoid jeans, shorts, t-shirts, etc.
Sign In – Each performer must individually register at the Sign-in Table. Please be sure to do this first. Also, please be sure to return to the sign-up area at least ten minutes before the start of your class. The building does not open for students until 8:00 A.M each day.
Warm-up Rooms – We do not have any space available for performers to warm-up prior to classes. Please plan on rehearsing prior to coming to the Festival.
Class Schedules
The class schedule for all performers is now available on the Festival Schedule 2023 page. The parent, along with the teacher and accompanist should have received an email when the schedule was posted.
Performing – When called upon, the performer will give a legal copy of the music opened to the correct page to the adjudicator. The performer will introduce their accompanist, if any, and announce the title and composer of each composition before performing it. The performer will pause between selections and wait for the adjudicator's signal before continuing.
Time Limits – Time limits specified in the class lists are the maximum time allowed for performing. A performer may shorten the selections to fit within the allotted time, or choose to play the pieces in their entirety and be stopped by the table monitor when the time is up. There is no penalty for going over the time limit and being stopped.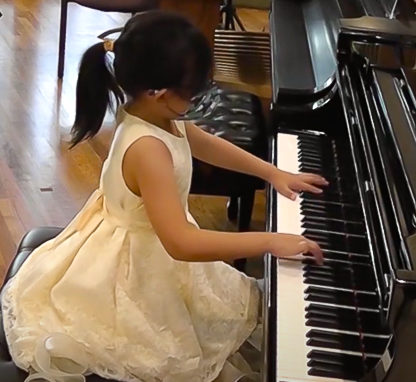 Oral Adjudication – At the end of each class section, the adjudicator will give an oral adjudication. Everyone attending a class is required to stay until the class is dismissed, unless they have obtained permission to leave early from the table monitor before the class begins.
When oral adjudications are finished, each performer will receive a copy of the adjudicator's written comments, and performers can retrieve their music from the room monitor. PAFE is not responsible for any loss of music or of the adjudicator's comments. Adjudicator evaluations are final, and not open to discussion.
Parents and Teachers – Parents and teachers may attend the adjudications as space is available, but under no circumstances are they to make any comments during adjudication or question an adjudicator or the adjudicator's decision at any time during the Festival. They must attend the entire class because entering and leaving the room in the middle of a performance is disruptive. Taking pictures or making recordings is not allowed during the adjudication process as it is also disruptive to the students while they are performing.
Division Adjudicators
As we select the Adjudicators for the next Festival, we will post that information on the Adjudicators page, here.