If you would like to view the adjudicators from 2023, their biographies are here.
Mimi Zweig (Violin-Viola)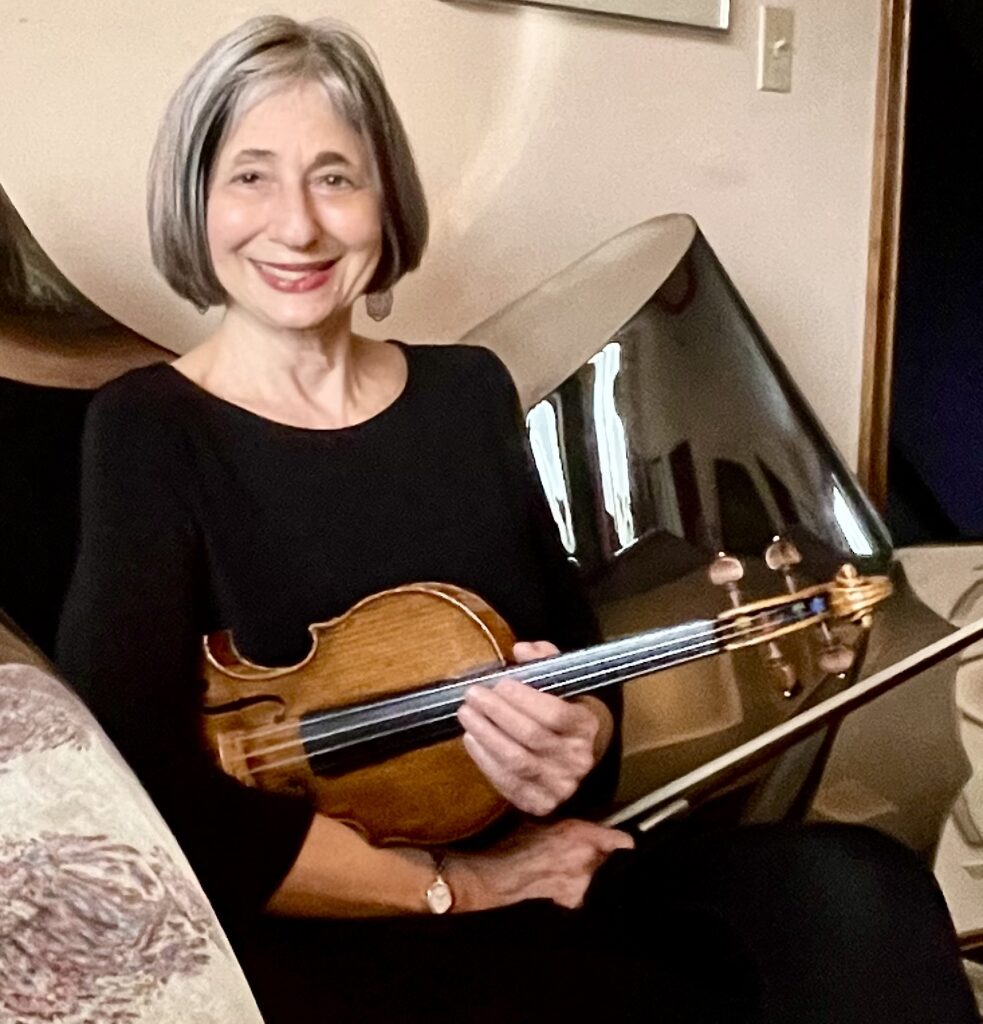 Mimi Zweig is professor of music in violin at the Indiana University Jacobs School of Music and director of the Indiana University String Academy. She joined the Jacobs School of Music faculty in 1976. Zweig studied with Louis Krasner, Samuel Kissel, Raphael Bronstein, and Tadeusz Wroński. She has been a member of the Syracuse Symphony, American Symphony under Leopold Stokowski, and Indianapolis Symphony. She has developed pre-college string programs across the United States since 1972. Zweig has given master classes and pedagogy workshops in the United States, Mexico, Canada, Israel, Japan, Argentina, Brazil, Bolivia, Chile, and throughout Europe. Her innovative web-based teaching tool, Mimi Zweig StringPedagogy.com, is accessed worldwide. American Public Television released the Emmy-nominated documentary Circling Around —The Violin Virtuosi, featuring IU String Academy students, in Spring 2006. In 2019, Zweig was the recipient of the American String Teachers Association Artist Teacher Award. Her students have won numerous competitions and teach and perform worldwide.
Robin McCabe (Piano)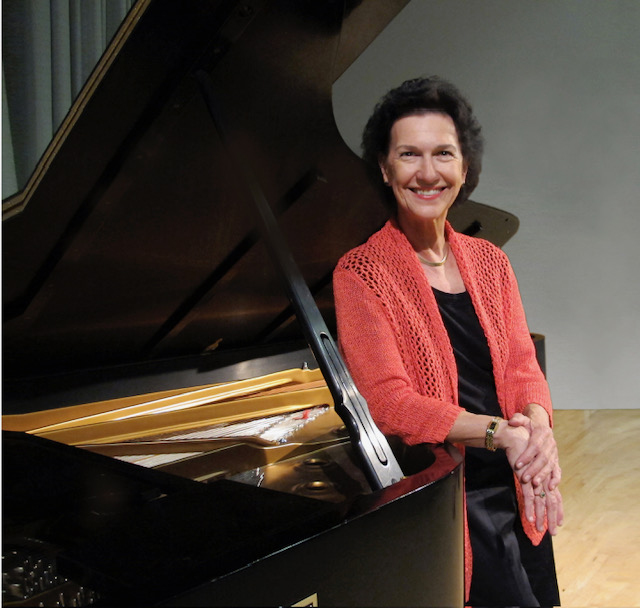 Celebrated pianist Robin McCabe has established herself as one of America's most communicative and persuasive artists. McCabe's involvement and musical sensibilities have delighted audiences across the United States, Europe, Canada and in nine concert tours of the Far East. The United States Department of State sponsored her two South American tours, which were triumphs both artistically and diplomatically.
As noted by the New York Times, "What Ms. McCabe has that raises her playing to such a special level is a strong lyric instinct and confidence in its ability to reach and touch the listener." The Tokyo Press declared her a "pianistic powerhouse," and a reviewer in Prague declared, "Her musicianship is a magnet for the listener." Richard Dyer, the eminent critic of the Boston Globe: 'Her brilliant, natural piano playing shows as much independence of mind as of fingers."
Her recordings have received universal acclaim. Her debut album for Vanguard Records featured the premiere recording of Guido Agosti transcription of Stravinsky's Firebird Suite. Critics praised it as "mightily impressive." Stereo Review described her disc of Bartok as "all that we have come to expect from this artist, a first-rate performance!" She was commissioned to record four albums for the award-winning company Grammofon AB BIS in Stockholm, which remain distributed internationally, including the CD "Robin McCabe Plays Liszt," (AB BIS No. 185).
McCabe, earned her bachelor of music degree summa cum laude at the University of Washington School of Music, where she studied with Béla Siki, and her master's and doctorate degrees at the Juilliard School of Music, where she studied with Rudolf Firkusny. She joined the Juilliard faculty in 1978 then returned to the UW in 1987 to accept a position on the piano faculty. In 1994 McCabe was appointed Director of the School of Music, a position she held until 2009. She has held a Ruth Sutton Waters Professorship and a Donald Petersen Professorship in the School of Music. In addition, McCabe is a dedicated arts ambassador and advocate for arts audience development, frequently addressing arts organizations across the country. With colleague Craig Sheppard, she has launched the highly successful Seattle Piano Institute, an intense summer immersion experience for gifted and aspiring classical pianists.
The winner of numerous prizes and awards, including the International Concert Artists Guild Competition and a Rockefeller Foundation grant, McCabe was the subject of a lengthy New Yorker magazine profile, "Pianist's Progress," later expanded into a book of the same title.
In 1995 McCabe presented the annual faculty lecture — a concert with commentary — at the University of Washington. She is the first professor of music in the history of the University to be awarded this lectureship. Seattle magazine selected McCabe as one of 17 current and past University of Washington professors who have had an impact on life in the Pacific Northwest. In 2005, to celebrate its 100th year as an institution, The Juilliard School selected McCabe as one of 100 alumni from 20,000 currently living to be profiled in its centenary publication recognizing distinction and accomplishments in the international world of music, dance, and theater. Today she is a highly- sought teacher at the University of Washington, with students from around the world seeking admission to her studio.
McCabe performs regularly throughout the United States, and has made several tours of South Korea, Japan and China. In 2022 she has been appointed Artistic Advisor to the Beijing Royal School, an elite private K-12 institution which is evolving an international Arts curriculum. She appears often as an invited jurist for international piano competitions, most recently in New Orleans, San Antonio, and Vancouver, Canada. In 2016 she served on the jury of the Gina Bachauer International Piano Competition. In March of 2022 she served on the jury for the Hilton Head International Piano Competition.
John Michel (Cello-Bass)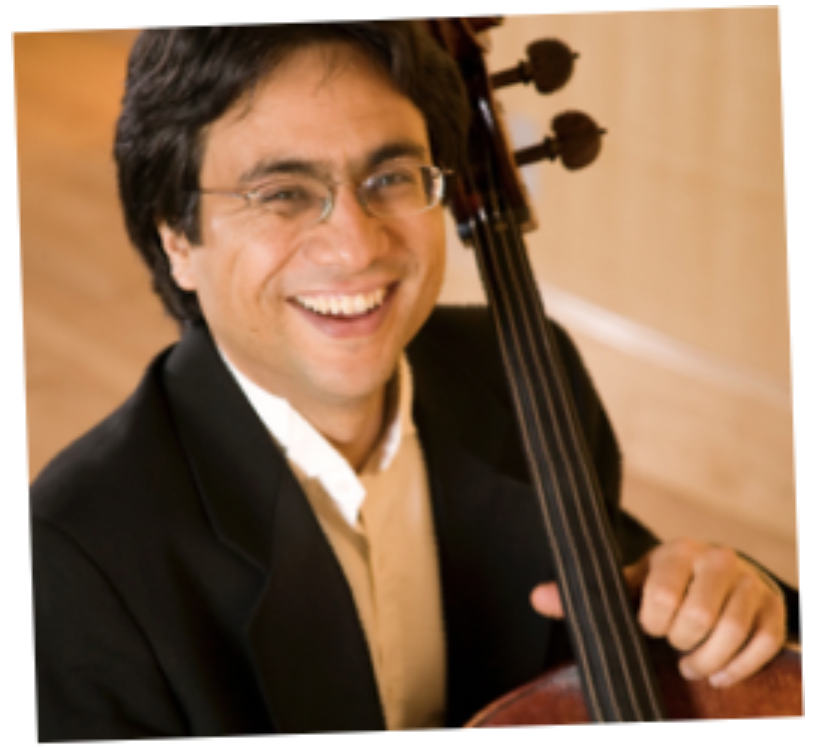 John Michel is in his thirty-first year as Cello Professor at Central Washington University, enjoys his career as a soloist, collaborative musician and teacher. In addition to presenting regular solo recital programs, he has performed a dozen concertos with orchestra, recently with the Yakima Symphony, Rainier Symphony, Seattle Festival Orchestra and the Everett Philharmonic. With his wife Carrie Rehkopf, he performed the Beethoven Triple and Brahms Double, the latter recently across Washington and at the Kennedy Center. In double series concerts, Mr. Michel has performed all six Bach Cello Suites from memory, and regularly appears in the Seattle Bach Suite Marathon. As a featured artist at the First Kobe International Cello Festival in Japan, he presented a solo recital and performed in the massive orchestra with 750 cellists. In 2015 he returned with several students for the 1000 Cellists Concert. At the World Cello Congress III, he premiered Maria Newman's Solo Sonata "Othmar". He has recorded the Dvorak and Shostakovich concertos, Bach Suites G & C, and Newman Solo Sonata as well as live performances.
Mr. Michel is a founding member of the Kairos (formerly Kairos Quartet) which holds an endowed professorship as the CWU resident ensemble. Recently, the Kairos performed with Dr. Moli Chiang at the National Recital Hall of Taiwan and collaborated with distinguished pianists Stephen Beus, Duane Funderburk, Yerin Kim, Eduard Zilberkant and Tatjana Rankovich, violinists Kathryn Votapek and David Perry, choreographer Shauna Barger, and visual artists Mellasenah Williams and Rachel Kirk. For twenty years, the Kairos Quartet performed throughout the Northwest and beyond. The Kairos Quartet recorded Maria Newman's "Birthday of the Infanta" on the Raptoria Caam label. On occasion, Mr. Michel subs with the Seattle Symphony Orchestra. During summers, Mr. Michel has performed and taught at the InterHarmony International Music Festival in Italy, Music&More SummerFest in Bosnia & Herzegovina, Banff International Orchestra Festivals, Kairos Chamber Lyceum, Marrowstone Festival, Interlochen Arts Camp, Icicle Creek, Chautauqua Festival and the Evergreen Festival.
Mr. Michel established the Internet Cello Society, cello.org, a cyber-community of 20,000 cellists. He serves on the New Directions Cello Association board and hosts the Central Cello Celebration. In 1996, the American String Teacher Association, Washington chapter, named him Outstanding College String Teacher.
David Rahbee (Concerto Playoff)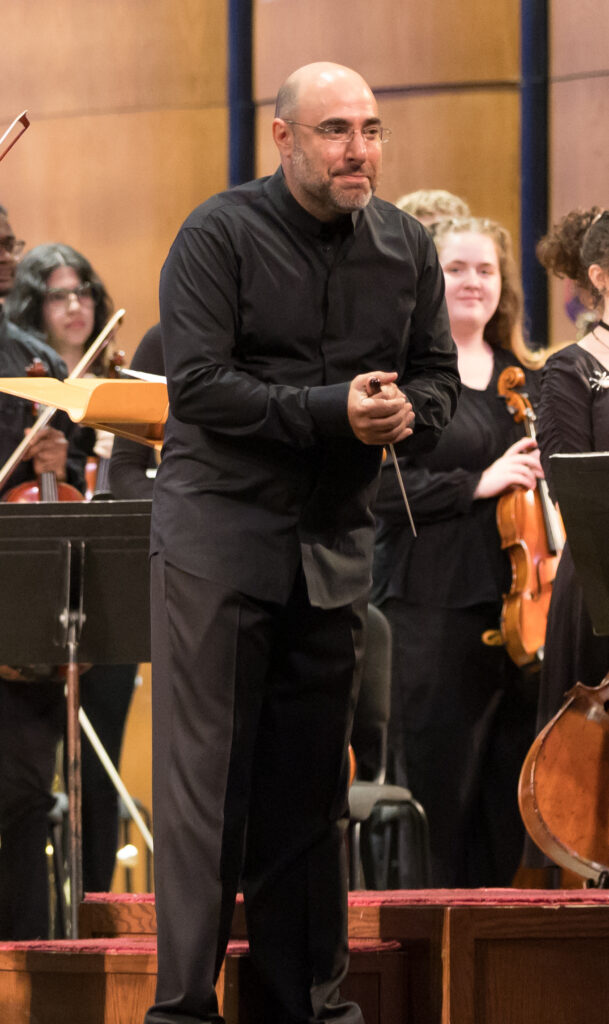 David Alexander Rahbee is currently Senior Artist in Residence at the University of Washington School of Music in Seattle, where he is Director of Orchestral Activities and is chair of orchestral conducting. He has recently worked with the Seattle Symphony, Chattanooga Symphony, Orchesterakademie der Bochumer Symphoniker, the Seattle Modern Orchestra, National Chamber Orchestra of Armenia, Guernsey Symphony and Orquesta Sinfónica de Loja. He participated in masterclasses with Kurt Masur, Sir Colin Davis, Jorma Panula, Zdeněk Mácal, Peter Eötvös, and Zoltán Peskó. His principal conducting teachers were Charles Bruck and Michael Jinbo at the Monteux School. He holds degrees from Indiana University, New England Conservatory, and University of Montreal. He also studied at Universität für Musik und Darstellende Kunst, Vienna.