Cello- Bass Division
Sally Singer Tuttle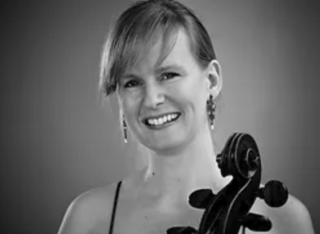 UK-born Cellist Sally Singer Tuttle has performed as a soloist with the St. Petersburg Chamber Philharmonic, Russia, the Pleven Philharmonic, Bulgaria, the Stony Brook Symphony Orchestra, the Danbury Symphony, Connecticut, the Washington-Idaho Symphony Orchestra and the Icicle Creek Festival Orchestra, among others. Chamber performance highlights include the Tanglewood Music Center, the Metropolitan Museum of Art, Alice Tully Hall, first prize in the John Ireland Chamber Music Competition and British National Television appearances. 
Sally is a member of the Volta Piano Trio, (formerly known as the Icicle Creek Piano Trio), who has released three albums, under the label Con Brio Recordings. These recordings has been highly acclaimed by Gramophone Magazine, The Strad, Fanfare Magazine, American Record Guide among others.
Dr. Singer Tuttle holds a First Class Honors undergraduate diploma from the Royal Northern College of Music and a Doctorate from Stony Brook University, where she studied with Timothy Eddy. She teaches at Whitman College, WA, and serves as a frequent coach for chamber ensembles and youth orchestras. She has given masterclasses throughout the US, the UK, Australia and Ghana and she plays an English Bernard Samuel Fendt cello made in 1830.
Piano Division
Alexandre Dossin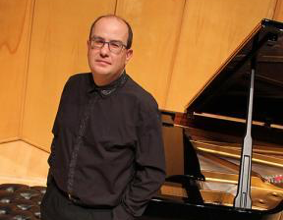 Alexandre Dossin received an MFA from the Moscow Tchaikovsky Conservatory in 1996 and a DMA from the University of Texas at Austin in 2001. Dossin is currently on the University of Oregon music faculty. Prior to that, he was on the faculty at the University of Wisconsin at Eau Claire, from 2002–06 and at the University of Louisiana, Lafayette from 2001–02.
Dossin was the youngest person ever to receive the prestigious State Award "Ambassador of Rio Grande do Sul" in Brazil, in 1997 and in 1998 he received the Graduate Pre-Emptive Fellowship at the University of Texas, Austin School of Music.

Dossin has performed with numerous conductors and orchestras including Charles Dutoit, Isaac Karabtchevsky, and Michael Gielen; with the Buenos Aires Philharmonic, Brazilian National Symphony, Mozarteum University Symphony, and Tchaikovsky Conservatory Symphony. He has also performed recitals live for Wisconsin and Illinois public radio and in international festivals in Japan, Canada, the United States, and Argentina.
Dossin has seven albums released worldwide by Naxos and he is also an editor for the Schirmer Performance Edition Series. A Steinway Artist, Dossin is the Vice-President of the American Liszt Society and president of its Oregon Chapter.  Currently the chair of the piano area, he keeps a studio of advanced pianists from several countries and is listed in Who's Who in America and Who's Who Among America's Teachers.
Isabella Jie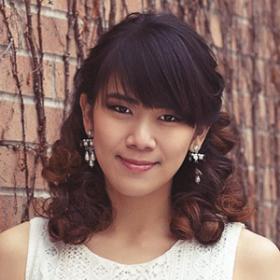 Indonesian pianist and teacher, Isabella Jie, began learning piano at the age of three. When she was five, she participated in her first public piano concert and has been active in performing and competing, winning numerous Indonesian piano competitions since then. At age 14, she moved by herself to Canada to study with Leon Karan and attend high school at Columbia International College.
She won first prizes at the Kiwanis Piano Competitions, and was invited to perform at the Living Arts Center in Missisauga, Ontario. She graduated from the University of Toronto in 2010 with her Bachelor of Music Degree in Piano Performance with the most meritorious award and the Alexander Kinghorn scholarship for Gifted Students.
Isabella completed her Master of Music and Performer's Diploma degrees at Jacob's School of Music at Indiana University. Her teachers were the world-renowned Professor Edward Auer, and Shigeoka Neriki.
Isabella completed her Doctor of Musical Arts degree in Piano Performance at the University of Minnesota in 2017, where she studied with Alexander Braginsky. During her time in Minneapolis, she won the 18th Annual Masters Concerto and Aria Competition by Kenwood Symphony Orchestra (KSO), Marvin O. Mechelke Piano Competition, and was a two-time prize winner at the Schubert Club Piano Competition.
She has performed at the Ordway Center for the Performing Arts in St. Paul, MN, and collaborated with the KSO. She also maintained a full private teaching studio in Minneapolis-St.Paul area.
Isabella moved to Washington State at the beginning of 2018, and opened a teaching studio serving Gig Harbor and Tacoma.
Violin-Viola Division
Victor Costanzi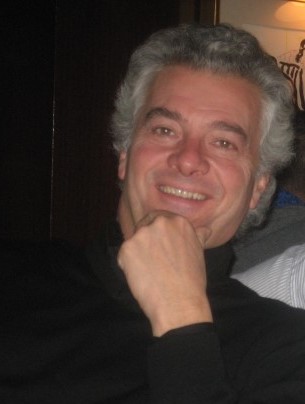 Victor Costanzi, co-founder and formerly Artistic Director of the critically acclaimed Vetta Chamber Series, Costanzi is one of North America's most versatile violinists. His professional engagements span many genres including Soloist, Concertmaster (symphony and chamber orchestra, opera, ballet, film-scores, musical theatre and for many leading popular performers), New Music, Early Music and Chamber Music. He has been a frequent guest of various chamber music series, and collaborated with numerous international artists including Heinz Holliger, Anner Bylsma, Monica Huggett, John Eliot Gardener, Andrew Parrott and Steve Reich. His debut as soloist was with the St. Paul Chamber Orchestra at the age of sixteen, and he has toured Latin America, the United States, Canada and China with broadcasts on both radio and television.
Mr. Costanzi is a native of St. Paul Minnesota and a graduate of the Eastman School of Music which he attended on full scholarship. He lived in Vancouver, BC from 1979 to 2005. He has recorded for the CBC, Vox, Skylark, Centre Disc and Miracle Records.
In March of 2005 he re-located to New York following an invitation to perform as Concertmaster on Broadway. Other performances in the area include numerous appearances with the New Jersey Symphony, the American Ballet Theatre and touring the US as solo-violinist with Chita Rivera and Topol. In February 2010 he performed as Concertmaster for the Vancouver 2010 Olympic Opening Ceremonies.
His teaching history includes private instruction, many years at the CYMC Festival on Vancouver Island, Master Classes at WWU and the University of Victoria, and most recently as a coach with BYCP in Bellingham.
In July 2020, he relocated to the Pacific Northwest with his wife Carolyn Canfield.
Brendan Shea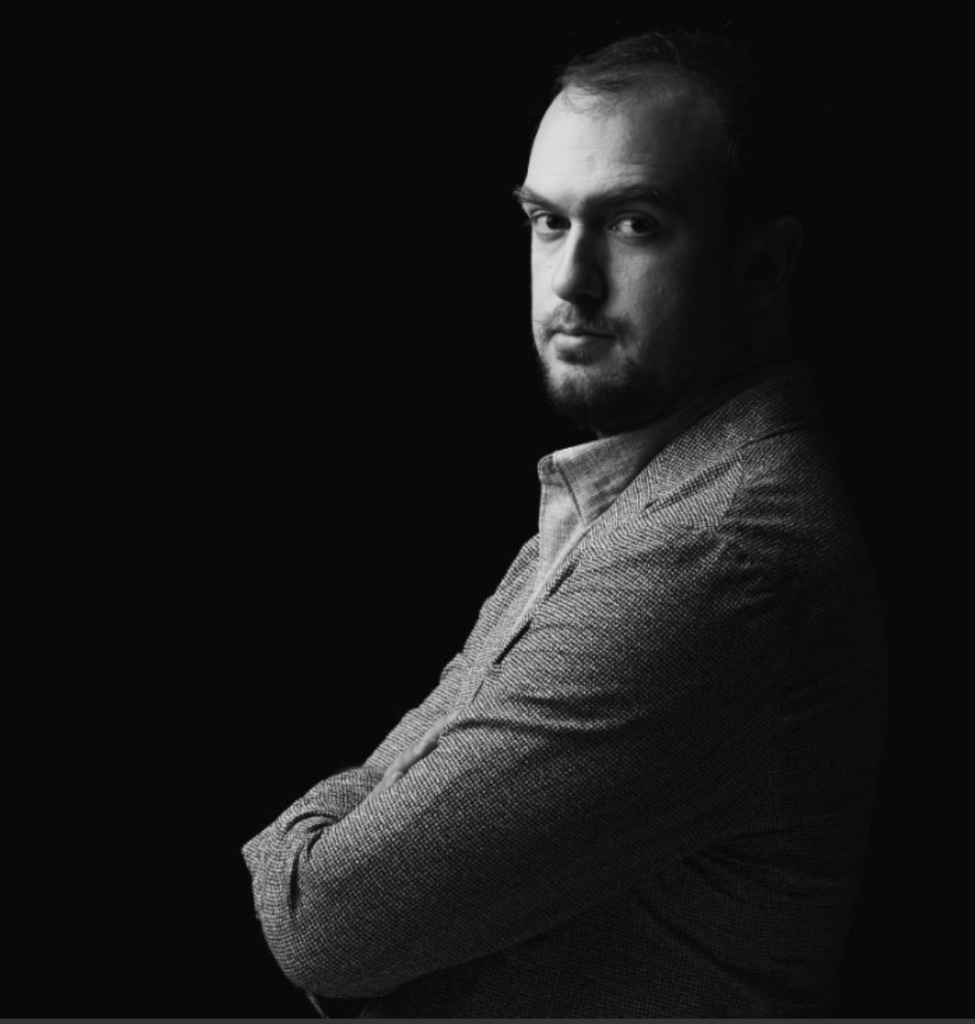 Brendan Shea is an award winning violinist and chamber musician. He received chamber music awards when he played with the Wasmuth Quartet (now Verona) and the Bronze Medal at the Osaka International Chamber Music Competition, Gold Medal and Audience Award at the Chesapeake International Chamber Music Competition, and Grand Prize at the Coleman Chamber Music Competition. 
Brendan has performed as a soloist with orchestras in Washington D.C, Brussels, Sendai, Indianapolis, Seattle, Boise, and South Bend. His award winning duo, the Shea-Kim Duo, has received awards including the Ackerman Chamber Music Award and Gold Medal at the Manhattan International Music Competition. The duo's second CD, The Sound and the Fury, was released by Blue Griffin Records in November of 2021.
He has been a finalist and semi-finalist at the Queen Elisabeth, Isang-Yun, Seoul, Sibelius, and Carl Nielsen, Finalist at the "Salieri – Zinetti" Chamber Music Internationale Competition, Boulder International Chamber Music Competition, and has taken first place with Honors at the Glazunov International Competition in Paris.  
 
In addition to his performance career, Brendan is also a violin teacher and chamber musician. He has been a guest violin professor at the Oberlin Conservatory, and was on the faculty at Indiana University, South Bend for five years where he was a violinist with the Euclid Quartet. He was recently appointed concertmaster of the Boise Philharmonic, and the College of Idaho as Langroise Trio Artist in Residence And Professor of violin and chamber music. 
 
Brendan has degrees from: Oberlin Conservatory (Bachelor of Music and Artist Diploma); Indiana University at Bloomington (Master of Music); Stony Brook University  (Doctor of Musical Arts).
Voice Division
Geoffrey Boers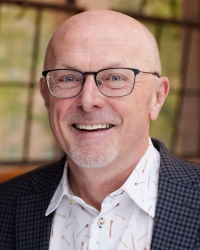 Geoffrey Boers is Director of Choral Activities at the University of Washington, Seattle. Under his direction, the graduate choral program has developed a singular mission: to nurture the whole student as conductor-teacher-servant-leader-scholar.
He is exploring the evolution of conducting gesture and rehearsal pedagogy and their connection with the emerging neuroscience of mirror neurons, empathy, perception, learning, and personal transformation. His exploration has led to new thoughts about conducting and teaching with regard to breath, movement, artistry, personal awareness, and cultural development.
His work has led to the mentoring of local choral cohorts of teachers and conductors who are interested in building professional communities of ongoing mentorship and musical development. He has developed these programs across the United States and Canada. Boers is actively working with other leaders in ACDA and NAfME to develop a more unified and useful system for developing musicianship, assessment, adjudication, and repertoire grading.
Geoffrey maintains an active conducting, teaching, workshop and clinic schedule. His recent engagements have included conducting concerts in Orchestra Hall in Minneapolis, Meyerson Concert Hall in Dallas, New York's Alice Tully and Avery Fischer Hall at Lincoln Center, the Mormon Tabernacle in Salt Lake City, and Benaroya Hall in Seattle. In addition, he has served as artist-in-residence in Toronto, Ontario, Mainz, Germany, as well as Seoul, Korea with the world-renown choir the Incheon City Chorale.
In addition to his position at the UW, Boers sings professionally and is the conductor of the Tacoma Symphony Chorus where he conducts both the choir and symphony players in a four-concert season.
Since his tenure at the University of Washington, the choral program has become a leader in promoting the performance, study and exchange of Baltic music in the United States. The choir has toured to the Baltic countries in 2000, 2005, 2010, and 2013. Geoffrey Boers was awarded a prestigious Royalty Research Grant in 2004 to create a Baltic Choral Library in collaboration with the UW Library as well as State and academic libraries in the Baltic.
Woodwind Division
Tracy Doyle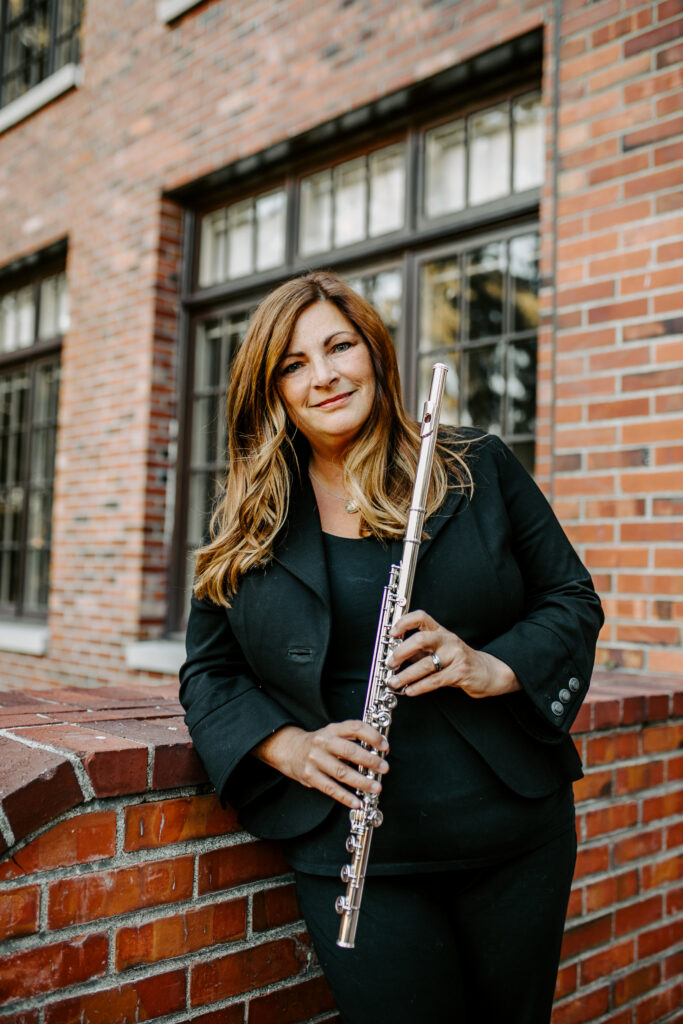 Flutist Dr. Tracy Doyle serves as Director and Professor of Music in the School of Music at University of Puget Sound in Tacoma, Washington. Having taught a variety of music levels including elementary general music, secondary instrumental music, and higher education, Dr. Doyle's holistic philosophy of music education links education with performance.
Tracy has performed throughout the United States, Australia, and in Japan, where she is a regular Artist-in-Residence at Gunma University. Prior to relocating to the Pacific Northwest, she was the flute professor at Adams State University in Southern Colorado where she taught flute, chamber music, and courses in music education.
She was piccoloist with the San Juan Symphony and has performed with the Music in the Mountains Festival Orchestra, USAF Academy Band, and as a recitalist and chamber musician throughout the Southwest United States. A regular performer at the National Flute Association Convention, Dr. Doyle recently appeared as a winner of the Convention Performers Competition.
Tracy earned a Doctor of Musical Arts degree in flute performance from Louisiana State University, and her Bachelor of Music and Master of Music degrees in music education from the University of Massachusetts, Amherst.